Here are the notes about Love&small now on progress.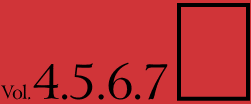 Overall Progress
Story Writer
 Story
Actor, height
LOVE&small vol.1
On Sale
L&S
Hospital
15cm



LOVE&small vol.2
On Sale
L&S
Test at school
15cm



LOVE&small vol.3
On Sale
L&S
Insurance
company
6cm



LOVE&small vol.4
Editing
L&S
Photographer
and her assistant
LOVE&small vol.5
Plotting
Mr.Cape
School
Childhood friend
Wanted
LOVE&small vol.6
Plotting
Mr.kuman
Police,
illegal immigrants
 Mr.kuman 
LOVE&small vol.7
Not started yet
L&S
Cable TV station
Shopping channel
?
LOVE&small vol.8
Not started yet
?
?






vol. 5 plot
1. In the classroom of high school. Rie and Mamoru know each other since
their childhood and they are really good friends.
2. At homeroom period. They are choosing a PR person of the class.
3. Rie was chosen. But she doesn't want to do it.
4. She hears that the leader of the committee is a senpai that she likes.
5. Rie gets motivated, but Mamoru is a little jealous.
6. Rie and Mamoru stop by a park. Soon, it starts to rain.
7.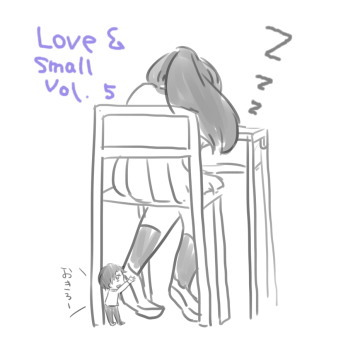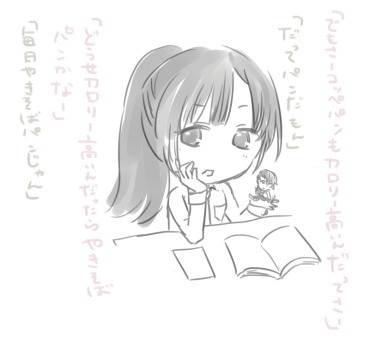 vol. 6 plot
1. A wall at the national border. A big gate.
2. Women soldiers are protecting the gate. The snow has stopped.
3. There are many refugees and they are around the fire.
4. A woman soldier holds a shrinking gun.
5.

vol. 7 plot
1. At a TV shopping studio. AD and the host are having a meeting.
2. Today's product is a beautiful set of earrings and touring.
3. Its designer is here for a guest.
4. But the designer is so small that the host is surprised.
5. Live broadcasting starts.
6. A problem happens.
7.




If you have any ideas, please mail  info2007@love-boots.com